The South Shore Music Circus and Cape Cod Melody Tent are run by the South Shore Playhouse Associates, a 501(c)3 organization with a mission to support other 501(c)3 organizations in our local communities of the South Shore and Cape Cod. Like every other concert promoter out there, we take a financial risk in bringing the best live entertainment to our communities. This however is where the similarities end. The South Shore Music Circus and Cape Cod Melody Tent take revenue generated from ticket sales and re-invest that money into our community to help make where we live a stronger and more vibrant place.
South Shore Playhouse Associates has supported many organizations over the years through its grant program.  It has reinvested over $3.9 million back into the local communities in recent years.
SSPA doesn't just support our local communities. We also support the environment we all share. In an effort to decrease our carbon footprint we use energy saving LED lighting on stage. Our dressing rooms and hospitality areas conserve water with eco-friendly plumbing.
Some of the non-profits we've supported include:
South Shore Conservatory
The Conservatory is widely recognized as the best source for quality education in music in the region. This status has been achieved through careful faculty selection and program development.  There are over 75 exceptional artist/educators who make up the Conservatory's acclaimed faculty.
Visit South Shore Conservatory
---
Paul Pratt Memorial Library
Library staff, trustees, and Friends are committed to offering high quality information, resources and programming to the Cohasset community and beyond. We work to ensure that all citizens have equal access to information, and that all persons are welcomed and served by professional staff dedicated to providing outstanding services. 
Visit Paul Pratt Memorial Library
---
South Shore Art Center
South Shore Art Center based in the coastal area south of Boston. The facility in Cohasset features appealing galleries and teaching studios. We offer exhibitions and gallery programs, sales of fine arts and studio crafts, courses and workshops, outreach to schools, and special events. We invite your membership and participation.
MISSION: To enrich the communities south of Boston by fostering an understanding and appreciation of the visual arts through exhibitions and education.
---
Cape Cod Conservatory / Cape Cod Symphony Orchestra
We believe the Arts are the heartbeat of life.  Through music, dance, art and drama, we thrive individually and collectively.  For this reason, the Conservatory has always been and will always be committed to providing the highest caliber arts education possible.  Founded in 1956, the Conservatory has celebrated both its silver and gold anniversaries with an artistic flair.  In 2010, we merged with the Cape Cod Symphony Orchestra to form the Cape Cod Symphony and Conservatory of Music and Arts (CCSCMA), the largest arts organization on Cape Cod.  The synergy between the two arts organizations brings unparalleled educational and entertainment opportunities to Cape Cod and beyond.
---
The Arts Foundation of Cape Cod
The Arts Foundation of Cape Cod is the regional arts agency for Barnstable County, committed to strengthening and promoting Cape Cod's arts and cultural industry throughout the year. We serve individual artists, cultural organizations, fine and performing arts groups and businesses, and cultural and historical establishments such as museums and archives.
Visit The Arts Foundation of Cape Cod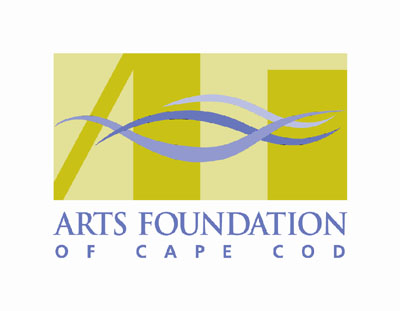 ---
South Shore Playhouse Associates is grateful for the support it has received over the years from the local community and is honored to be able to support such essential organizations and programming throughout the South Shore and Cape Cod.  We look forward to many more years of this kind of partnership between the fans of world class entertainment, the organizations that support the arts and education, and the communities where we live and work.